We invited author
Rachael Thomas
to share with us about
Writing Craft
and her latest release,
New Year at the Boss's Bidding.
There's a Kindle copy giveaway of New Year at the Boss's Bidding!
Connect with Rachael Thomas on the web:
Writing Craft
Teasing Your Story Out of that First Spark of Inspiration
It's wonderful when you get that first spark of inspiration. That fabulous new idea fills you with excitement and the need to write the story sends you to your desk. But should you jump straight it? I prefer not to and would suggest the following.
Jot down the idea. Write a few key points or that bit of conversation you've just heard. Make a note of anything significant like settings or the clothes your hero or heroine was wearing. If a title springs to mind at this point too, write it down.
Then walk away.
Hard I know when the fire of inspiration is alight within you, but try it. When you've had a bit of distance from the idea, revisit it again. It may be that you need to sit down with a notepad and pen or at your laptop to do this, or you may simply want to just think about it over a cup of coffee. At this point you will probably realise that certain events couldn't possibly happen, or that the idea would be much better if an element was added or taken away. Once again, jot down all these new thoughts.
Then walk away again.
Yes again.
Give the idea time to grow organically. Think about it whilst you are doing other things. By the time you next come back to the idea it will be much more formed. It other words, it will have grown from that first germ of an idea into something strong and workable.
New Year at the Boss's Bidding
Jilted bride Tilly Rogers hopes her luck is changing when she's offered a prestigious catering contract for billionaire businessman Xavier Moretti's New Year's Eve party. But then she ends up snowbound alone with her boss…and at his bidding!
It's the end of the year and the end of Tilly's contract, which leaves Xavier free to seduce her at his will. Hardly shy of a challenge, this notorious playboy makes it his resolution to have virgin Tilly crumbling by his experienced touch.
Before the snow settles, Xavier is determined to have Tilly under a brand-new set of tantalizing terms!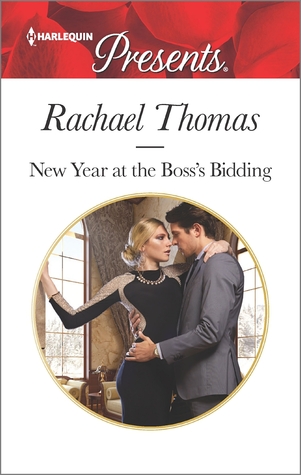 Enter Giveaway